The Show Indoor Facility
Our Lawrence indoor facility features seven tunnels for hitting, catching and pitching drills. The longest tunnel is 120 feet long and can be used for long toss and catching sessions. Hitting sessions utilize several different pitching machines including an Iron Mike machine and a Home Run machine which throw fastballs, curveballs and sliders. Our facility also contains a viewing area with a large screen TV and free Wi-Fi for parents and siblings.
Address
678 Andover St, Lawrence
Massachusetts 01843
Phone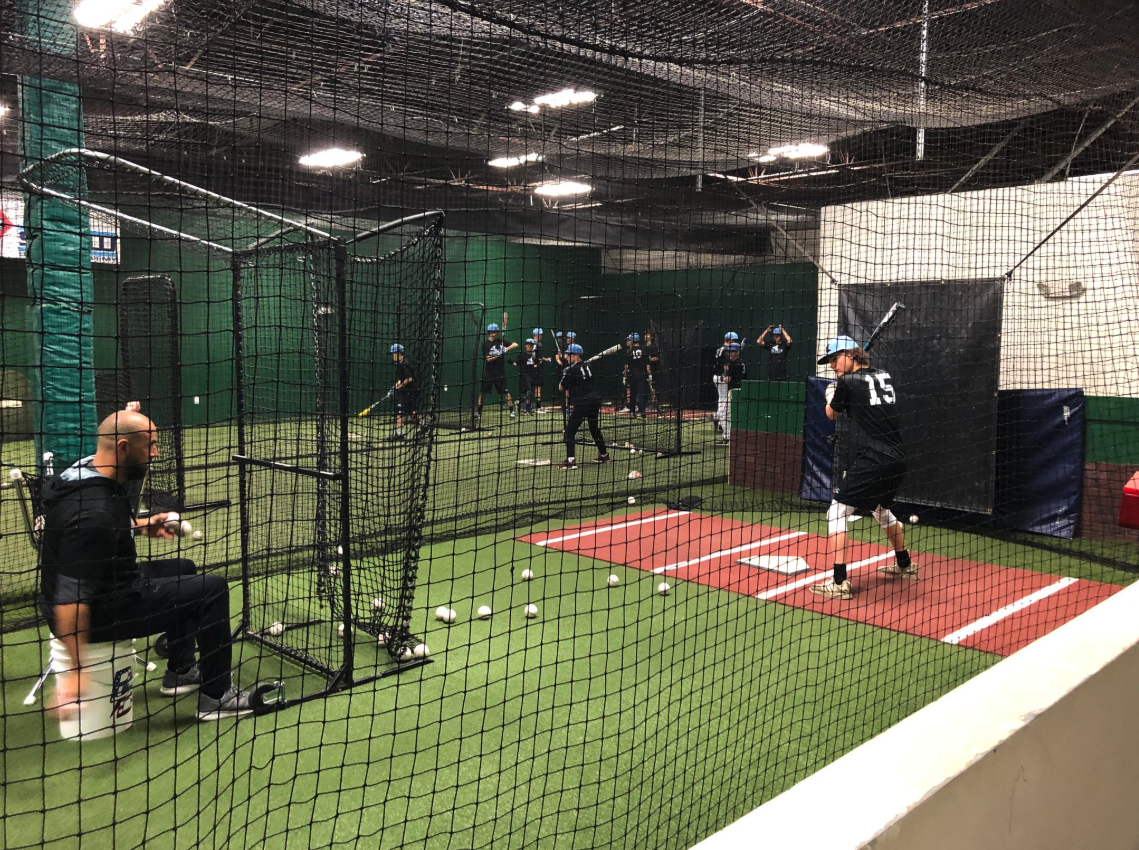 HitTrax Home Run Derby
Our facility is one of the few training centers in New England that is home to the state of the art HitTrax technology. The HitTrax system provides real-time stats and key performance metrics, along with powerful video analysis, trend reports and more.The patented technology provides a one-of-a-kind experience that tracks your hitting, catching & pitching stats. There is no other system that tracks your stats and allows player/coach evaluation like HitTrax. To learn more visit their site HERE and schedule a HitTrax Lesson today HERE!

Play Ball Pro Shop
The PlayBall Pro Shop's shelves are loaded with top of the line products from all major equipment companies including bats, gloves, helmets, cleats, athletic apparel and other baseball and softball related gear. Our facility being home to one of the 5 PlayBall Pro Shop locations, all members have access to gear at discounted pricing. If you have any questions or inquiries, please email Chris Mosher at chris@goplayball.com.

---